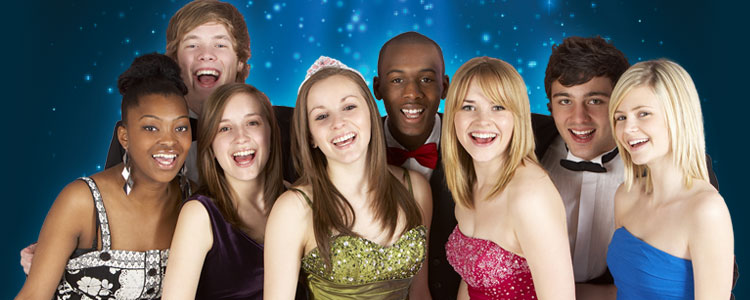 The party doesn't end when the dancing's done! Award winning fun fit for the yearbook!
With arcade favorites, go karts, laser tag, unlimited food and beverages, and a safe, reliable and entertaining venue, we check all the boxes on your Post Prom list. We'll handle the details so you can experience the fun. We can accommodate groups from 50 to 1,000+ and don't waste time with hidden gratuities. Let us help make your next post prom celebration the best yet. Instagram and selfies, memes and LOLs, The Amazing Pizza Machine and post prom. Some things just go together!
We had a great time! Everything in one place meant we did not have to worry about the kids or having to bring food.
Connie J. – Lock-in Overnight Event Planner
Seeing is Believing!
Contact Us Today to Schedule Your FREE Post Prom Committee Tour!
Party Deal #1
NEW – up to 4 hours!
Unlimited

Pizza, Dessert Pizza, Breadsticks, Ice Cream, and Nacho Bar (1st hour of your party) PLUS: Cookie Tray for your school

Unlimited

Beverages (ALL night long)

Unlimited

Bumper Cars

Unlimited

 NEW! Mission Vortex Ride

Unlimited

Mini-Bowling

Unlimited

Guitar Hero

Unlimited

Air Hockey

Unlimited

Dance Dance Revolution

Unlimited

Video Games
Ride Pass for Go Karts
Plus
$15 Big Fun Play Card

to play ticket and prize games
Party Deal #2
NEW – up to 4 hours!
Unlimited

Pizza, Dessert Pizza, Breadsticks, Ice Cream, and Nacho Bar (1st hour of your party) PLUS: Cookie Tray for your school

Unlimited

Beverages (ALL night long)

Unlimited

Bumper Cars

Unlimited

 New! Mission Vortex Ride

Unlimited

Mini-Bowling

Unlimited

Guitar Hero

Unlimited

Air Hockey

Unlimited

Dance Dance Revolution

Unlimited

Video Games
Ride Pass for Go Karts
Plus
Unlimited

Laser Tag

$25 Big Fun Play Card

to play ticket and prize games
Post Prom Features
Private Party Room reserved for your school's exclusive use
Chaperones eat FREE
Red Carpet Selfie Station
No Automatic Gratuities
FREE Custom Promotional Posters
For Groups of 50 to 2000
Upgrade Options
Add Unlimited Laser Tag
Add Hologate Virtual Reality
Add Photo Booth Sessions
Add More PlayPoints
Add More Time to Your Event
Add Chaperone Play Options