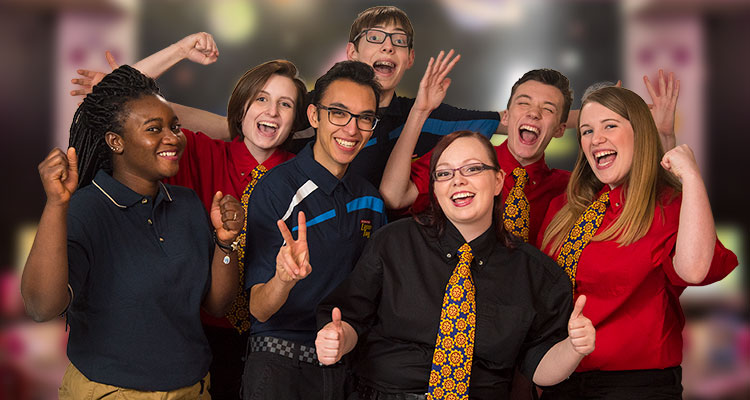 EARN UP TO $13-$15 PER HOUR!
We're looking for fun, energetic, hard-working people who love to host amazing parties and provide lifelong memories for guests of all ages. If you enjoy being a part of a team dedicated to serving others, we want to meet you.
Our Team Member positions:
Ride Operator Team
Cashier/Service Team
Buffet Team
Dishroom Team
Arcade Team
Dining Room Team
Kichen & Prep Team
Party Planning Team
Supervisors
Shift Managers
Assistant Manager
LIMITED TIME SIGNING BONUS!+
Receive a signing bonus of up to $200
WAGES STARTING AT $13-$15/HOUR
Apply Today!
+See store for full details
Team Members enjoy:
A FUN place to work every day
Free Meals
Free Game Play
Employee Discounts
Flexible Scheduling
Paid Vacation*
Paid Holidays*
Opportunity for Advancement
Successful applicants can expect competitive pay and the opportunity to earn enhanced benefits. *These benefits available for our qualified full time team members.
We conduct interviews every week of the year. Apply online or in person today!
Apply and Request an Interview
Before we can schedule an interview with you, we need to receive a completed job application. Please follow these steps below:
Apply Online or Print and Complete an Application for Employment.
http://careerlink.com/employer/jobs/1708
If you chose to print an application, you may mail it to us or drop it off in person
The Amazing Pizza Machine
13955 "S" Plaza
Omaha, NE 68137
Managers review all applications weekly and then select candidates to call and schedule for interviews.